MTU showcases its products and services at major air shows, special MRO trade fairs and a whole host of other exhibitions and events all over the world. Come and visit our booth.
Upcoming Events
23.04.2015
MTU Aero Engines Munich


8.00 am - 2.00 pm
23.04.2015
MTU Maintenance Berlin-Brandenburg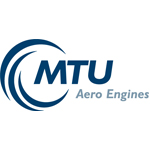 28.04.2015



11:00 until 12:00
Conference Call: First Quarter Results 2015
03.05.2015 -
05.05.2015
tbd
AFRAA Aviation Suppliers & Stakeholders Convention
05.05.2015
Airport Berlin-Tempelhof


10.00 am - 5.00 pm
connecticum
Job fair for students, graduates & professionals
connecticum is one of the world's largest Job fairs for students, graduates and professionals. It takes place every year in Berlin. Entrance is free.
11.05.2015 -
14.01.2015
Cleveland, USA
RAA (Regional Airline Association)
07.06.2015 -
09.06.2015
Miami, USA
IATA Annual General Meeting
15.06.2015 -
19.06.2015
Montreal, Canada
ASME Turbo Expo 2015 (Gas Turbine Technical Congress & Exposition)
15.06.2015 -
21.06.2015
Le Bourget, Paris, France
15.06.2015 -
19.06.2015
Montreal, Canada
23.06.2015
TU Munich, Campus Garching


9.30 am - 4.30 pm
03.07.2015
MTU Aero Engines Munich
04.07.2015 -
12.07.2015
Hannover exhibition area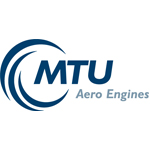 23.07.2015



11:00 until 12:00
Conference Call: Second Quarter Results 2015
19.09.2015
Biotechnologiepark Luckenwalde
AusBildungsMesse Teltow-Fläming