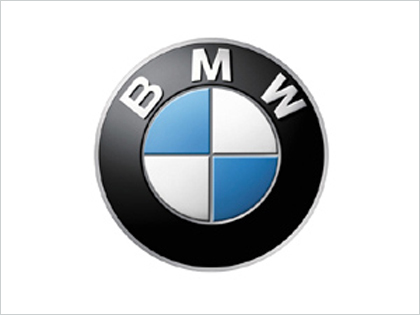 The shift in the German political landscape (air sovereignty, rearmament) put the issue of aircraft and aircraft engine production back on the agenda. In this context, the launch of BMW Studiengesellschaft on January 22, 1954, marked a new beginning and return, if ever so modest, to aircraft engine development on the northern outskirts of Munich. It also signaled another step forward on the route to today's MTU.
1955 – Repair depot for U.S. Army vehicles and artillery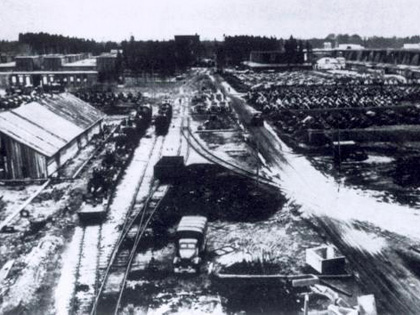 After U.S. troops had occupied the factory, they turned the BMW-Flugmotorenwerk into a shop that repaired Army vehicles and artillery of all types sent there from all over Europe.
1957 – Launch of BMW Triebwerkbau GmbH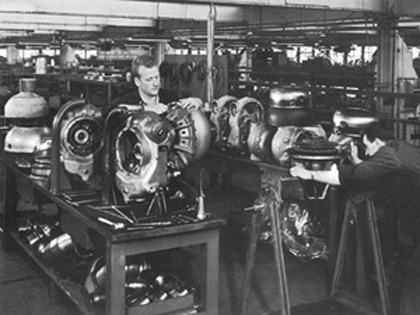 In 1957, BMW founded BMW Triebwerkbau GmbH in Allach to resume engine production under license agreements. It started out overhauling U.S.-made engines and then began assembling U.S.-made components.
1959 – License manufacture of J79 engine powering the Starfighter aircraft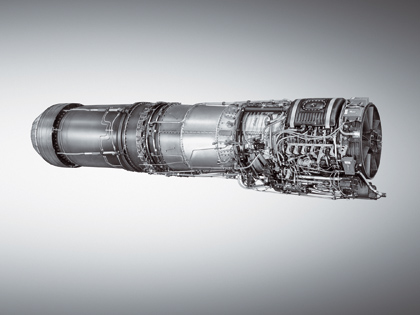 In the German armed forces' second procurement phase, the company began in 1959 to produce J79-11A engines under license from GE. These engines powered the Lockheed F-104 Starfighter.
In 1960, MAN acquired a 50% stake in BMW Triebwerkbau GmbH.
1965 – Merger to create M.A.N. Turbo GmbH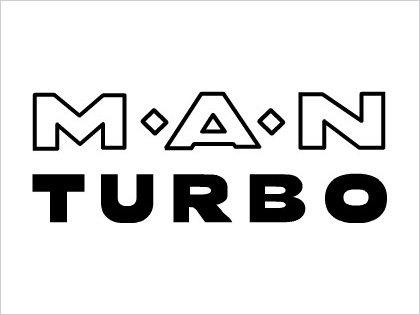 After M.A.N. had acquired a 50% role in BMW Triebwerkbau GmbH back in 1960, that company merged with M.A.N. Turbomotoren GmbH in 1965 to form M.A.N., with BMW shedding its aircraft engine activities. The new company additionally won orders for the license production of engines powering the Breguet Atlantic reconnaissance and anti-submarine warfare aircraft and the military C-160 Transall transport.
1969 – A new chapter: MTU is founded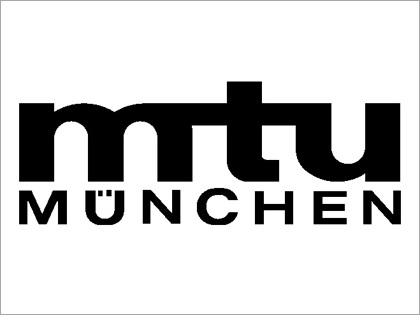 1969 was the year when mankind realized an old dream – that of setting foot on the moon and returning safely to earth. That same year, the engine activities of Daimler-Benzer and M.A.N. were joined on July 11 to form MTU Motoren- und Turbinen-Union München GmbH M.A.N. Maybach Mercedes-Benz. It was not as much a launch of a completely new company as the consolidation of Daimler-Benz' heavy-duty diesel engine activities with M.A.N.'s turbine engine activities. The newly founded MTU group included MTU München (aircraft engines) and MTU Friedrichshafen (diesel engines) with a combined workforce of almost 11,000 at the time.
1969 – Success story in the 1970s: the Tornado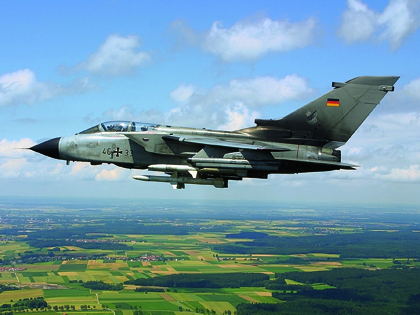 1969 also was the year when development of an engine began that turned out be MTU's most successful engine program ever, the RB199-34R powering the Tornado multirole combat aircraft. To develop that engine, MTU, Rolls-Royce and FiatAvio had formed a joint company, Turbo-Union Ltd. which in October 1969 won the production contract for the RB199 engine.