1971 – Invading the commercial engine market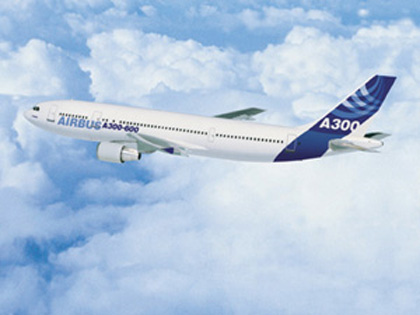 In the 1970s, development of commercial engines began playing an even more significant part in the company's activities that had been focused almost entirely on military business. After M.A.N. Turbo, MTU's precursor, had previously made forays into the commercial engine sector, MTU began to methodically expand these efforts. In 1971, a cooperation agreement was signed with GE that gave MTU a manufacturing role in the CF6-50 engine powering the Airbus A300.
1979 – Demand-driven diversification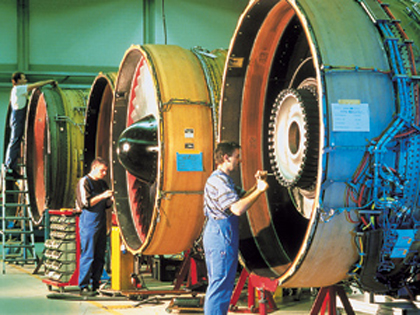 Growing demand for engine maintenance, repair and overhaul (MRO) services caused MTU in 1979 to form MTU Maintenance Hannover, at Langenhagen and separate its MRO activities from the manufacturing activities in Munich. And as MRO demand continued to rise, MTU launched another shop, MTU Maintenance Berlin-Brandenburg, at Ludwigsfelde near Berlin in 1991. The early focus of these shops was on maintenance, test runs and worldwide services.
1983 – MTU takes stake in V2500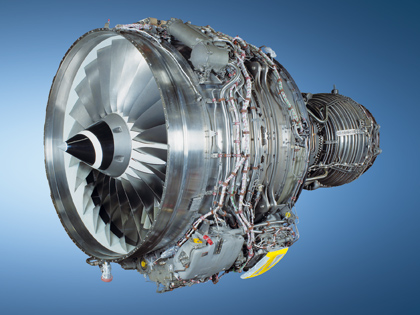 IAE (International Aero Engines) is formed to develop and market the V2500 engine. Founding members are MTU Aero Engines, Rolls-Royce, Pratt & Whitney, Japanese Aero Engines Corporation JAEC and FiatAvio. In the 1990s, the Fiat group withdraws from IAE and its stakes are taken over in equal shares by Rolls-Royce and Pratt & Whitney.
1985 – MTU becomes a wholly-owned Daimler-Benz affiliate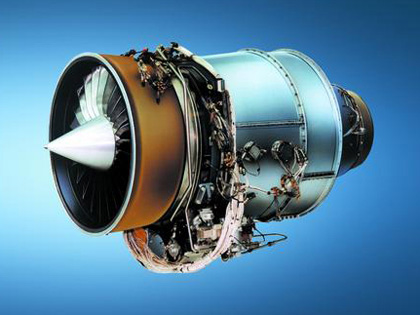 M.A.N. AG sold its 50% stake in the company to Daimler-Benz AG, making MTU a wholly-owned Daimler-Benz company. That same year, MTU and Pratt & Whitney Canada begin cooperating.
1986 – MTU takes stake in EJ200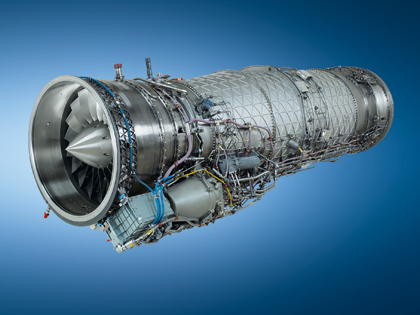 In 1986, Eurojet Turbo GmbH is founded by Spain, Italy, Great Britain and the Federal Republic of Germany as a consortium for the development and production of the EJ200 engine for the Eurofighter. Shareholders are MTU Aero Engines, Rolls-Royce, FiatAvio and ITP.
1989 – Launch of Deutsche Aerospace (DASA)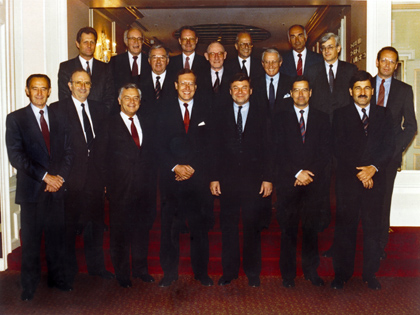 On May 19, 1989, the MTU group was integrated into the newly established Deutsche Aerospace AG, or Dasa for short, which also comprised parts of AEG as well as Dornier and MBB. This move brought almost all of the German aerospace industry together under one roof. Daimler-Benz had grown into a conglomerate that manufactured engines, vehicles and aerospace equipment for transportation on land and sea as well as in air and space. Former Daimler CEO Edzard Reuter's vision of an integrated technology group had become reality.
1989 – Power for the "Tiger"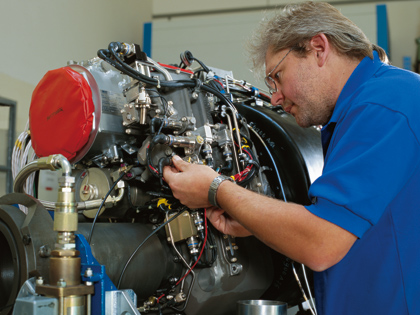 The company MTR is founded by MTU, Safran Helicopter Engines and Rolls-Royce. Under the cooperative effort, the MTR390 turboshaft engine, which features a free power turbine, is built. It powers the Franco-German Tiger escort and antitank helicopter. An uprated version, dubbed the MTR390 Enhanced is developed later on by the MTRI consortium for export customers Australia and Spain. MTU's stake in the MTR390 includes the core engine with its combustor and gas generator turbine, plus a number of accessories.