With its decades of experience in the maintenance, repair and overhaul of engines, MTU Maintenance has all the know-how required to make independent expert evaluations and assessments of re-marketing potentials, the residual value and the material value of individual parts. Such expertise is an excellent basis from which to create an optimum end-of-life strategy for assets.
Engine teardown & repair services
Whenever an engine is retired from service for technical or economic reasons, the right strategy for the recovery of the individual parts will maximize the revenue achieved. MTU Maintenance has the capability to completely tear down phased-out engines into their individual parts, to restore the parts to serviceable condition, and to identify the most suitable possibilities for the further use of the components.
Among the services in MTU Maintenance's portfolio also is the purchase of engines, the assessment of their residual value and subsequent reutilization – for example in MTU's own lease pool. Upon request, MTU in return ensures that it will make an immediately serviceable engine available. As a separate service, the company can evaluate its customers' engines intended for sale.
Parts and engine exchange programs
To ensure trouble-free, uninterrupted flight operations, MTU Maintenance can offer to customers to directly exchange parts or even entire engines. It has trade-in arrangements in place for the customer's asset and uses the asset for the customer's intended purposes, if necessary after performing any required or recommended repairs. Either under other customer orders or as part of its MTU Maintenance's inventory management service.
MTU Maintenance provides fast parts repair services, taking a customer-focused approach. The company offers the exchange of engine parts in a set, so that the customer will be guaranteed to receive serviceable material within the specified period of time. MTU Maintenance keeps stocks of serviceable parts at a sufficiently high level to even accommodate situations where scrap rates are high for a set supplied, which considerably reduces the customer's risks and expenditures. The service also obviates the need for the customer to invest in stocks of its own.
Inventory management and pooling
MTU Maintenance offers comprehensive services for the storage, provisioning and logistics management of engines and engine parts, including full storage and housekeeping solutions. As a professional inventory management service provider, MTU Maintenance keeps the customer up to date on key facts and figures relative to its inventories at regular intervals. Upon request, MTU Maintenance also stores entire engines, making sure they are kept in well-maintained condition.
MTU Maintenance will also take care of engine parts that are beyond repair or salvage, disposing of the scrap parts in an environmentally responsible manner and recycling them to recover valuable raw materials, such as tungsten, titanium, nickel and aluminum.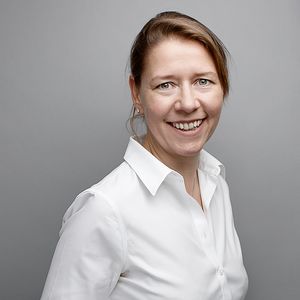 Andrea Lübke
MTU Maintenance Lease Services B.V.
Strawinskylaan 1639
1077XX Amsterdam
Netherlands
Phone: +31 (0) 20 705 25 91
Fax: +31 (0) 20 705 49 09
mm@
mtu-lease-services.com