The engine leasing business is becoming an increasingly important part of MTU Maintenance's service portfolio. One of the reasons is that – given the time and cost pressure airlines are facing – smooth and uninterrupted operation of their fleets is absolutely crucial to profitability. Airlines therefore require prompt and flexible solutions for their spare engine needs to keep aircraft flying, for example when an engine has to undergo scheduled overhaul. Over the years, MTU Maintenance has built a wealth of experience in the engine leasing business and has established itself as a reliable partner in this domain.
MTU Maintenance owns a large pool of lease engines and can offer tailor-made lease services that cater to its customers specific needs. The company's offerings include short- and long-term leases as well as customized pooling solutions.
At MTU, engine leasing forms part of a fully integrated maintenance service program that includes the company's all-round carefree service package, dubbed Total Engine Care (TEC®), 24-hour aircraft-on-ground (AOG) support and a variety of on-site services.
MTU Maintenance Lease Services B.V.
In early 2014, MTU Maintenance set up two new joint ventures with Japan-based Sumitomo Corporation, putting itself in a position to offer its customers an even wider range of services. Sumitomo Corporation is one of the largest trading companies worldwide and - through its Dublin-based affiliate SMBC Aviation Capital - also an important player in the aircraft financing business. With a fleet of around 450 owned/managed aircraft, SMBC Aviation Capital is the world's fourth-largest aircraft lessor.
The first of these joint ventures, MTU Maintenance Lease Services B.V., provides customers with short- and medium-term lease solutions and associated services. Based in Amsterdam, the Netherlands, the company offers services for all engine programs in MTU Maintenance's portfolio. These include the GE90, CFM56, V2500, CF34, CF6 and PW2000. Whenever new engine types are added, the services of MTU Maintenance Lease Services B.V. will be expanded accordingly. MTU Maintenance has an 80-percent stake in this joint venture. The second new company, SMBC Aero Engine Lease B.V., is a 90/10 joint venture of Sumitomo Corporation and MTU Aero Engines. Likewise headquartered in Amsterdam, it focuses on long-term lease arrangements and financing solutions.
With the establishment of MTU Maintenance Lease Service B.V. the company has pooled the engine leasing expertise it has acquired over many years under one roof. Thus, it is in a position to even better respond to all customer requirements and offer a comprehensive portfolio of services. Plans are to considerably expand the spare engine pool, the latest addition being another GE90, which is currently the world's most powerful commercial jet engine.
The new structure of the engine leasing business permits the company to provide customers with an even wider range of services, which span the entire lifecycle of an aircraft engine. The service offerings are rounded off by complete asset management solutions: from engine leasing and pooling all the way to the recovery or sale of components from engines that have reached the end of their service lives.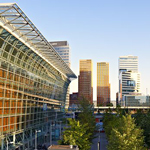 MTU Maintenance Lease Services
World Trade Center, Office Tower B/16F, Strawinskylaan 1639
1077XX Amsterdam
Netherlands
Phone: +31 20705 2590
services@
mtu-lease-services.com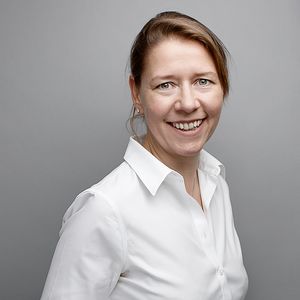 Andrea Lübke
MTU Maintenance Lease Services B.V.
Strawinskylaan 1639
1077XX Amsterdam
Netherlands
Phone: +31 (0) 20 705 25 91
Fax: +31 (0) 20 705 49 09
mm@
mtu-lease-services.com