V2500
Maintenance, Repair & Overhaul
MTU develops and manufactures the V2500 engine in cooperation with Pratt & Whitney and Japanese Aero Engines Corporation. For the launch in 1983, a joint company - International Aero Engines AG (IAE) - was established.
The IAE V2500 is a two-shaft turbofan targeted at short-to-medium-haul transports and is used on the Airbus A319, A320 and A321 as well as on the Boeing/McDonnell Douglas MD-90. It obtained FAA flight certification in 1988. MTU has an 16% stake in the IAE V2500 and is responsible for the entire low-pressure turbine. At the moment 360 of these engines are produced every year. The engine is a source of growing repair revenues for the company.
V2500 MRO at MTU Maintenance
The IAE V2500-A5 is maintained by MTU Maintenance Hannover, MTU Maintenance Zhuhai and MTU Maintenance Canada.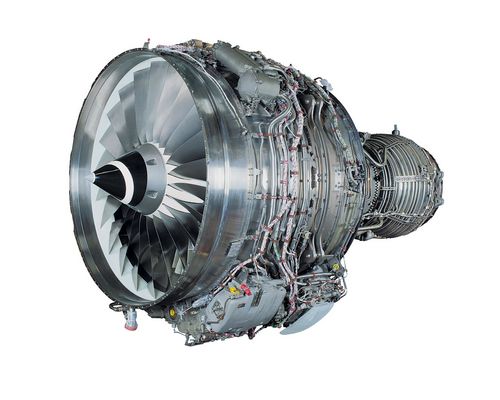 Two-shaft turbofan engine
Fan without snubbers
Powder-metal turbine discs
Single-crystal turbine blades
Active clearance control
Modular design
Digital engine control unit
On-condition maintenance
Low-pressure turbine
Accessories and Externals
Engine testing
Low-pressure turbine (various parts)
Repair and overhaul at MTU Maintenance Hannover, MTU Maintenance Canada and MTU Maintenance Zhuhai.
Pratt & Whitney
Japanese Aero Engines Corporation
Airbus A319
Airbus A320
Airbus A321
Boeing MD-90
C-390
| | |
| --- | --- |
| Max. thrust | 33,000 lbf |
| Bypass ratio | 4.5:1 |
| Pressure ratio | 33.4:1 |
| Length | 126 in |
| Fan diameter | 63.5 in |
| Weight | 5,439 lbs |
Andreas Kalina
Europe / Africa
Christoph Heck
South and North America
Sami Ben-Kraiem
Middle East & Southeast Asia
Dr. Uwe Zachau
Director Engine Programs
AOG
Phone: +49 171 431 4333

Overview of maintenance capabilities
Customised service packages and individual repair solutions
Modification, retrofitting, repair and overhaul
State-of-the-art repair service for entire engines, and comprehensive parts repair
Innovative high-tech repair processes (MTUPlus Repairs)
On-wing support
24/365 AOG hotline and spare parts provisioning in AOG emergencies
Engine condition and trend monitoring
Engineering support
Provisioning of lease engines through MTU's e-pool services
1st run warranty repairs