PT6A
Maintenance, Repair & Overhaul
The PT6 is an exceptionally light-weight turboshaft engine. It is used on business aircraft. Special versions of the engine also power transportation and military aircraft.
PT6A MRO at MTU Maintenance Berlin-Brandenburg
The PT6A forms part of MTU Maintenance Berlin-Brandenburg's maintenance portfolio.
Maintenance orders placed by you are handled through the Pratt & Whitney Canada Customer Service Centre in Ludwigsfelde. To find out about contacts, please check this Website or contact Pratt & Whitney Canada's service network.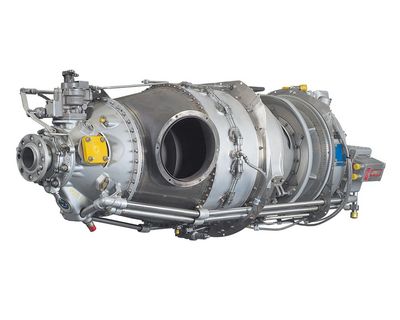 Overview of maintenance capabilities
Modification, retrofitting, repair and overhaul
1st run warranty repairs
State-of-the-art-repair service for engine components
TBO extensions
On-wing support provided by the Mobile Repair Team, including certification
Engineering support
24/365 AOG hotline
Provisioning of rental engines through the CSC asset management
Customized maintenance programs (FMP, ESP etc.)
Turboshaft engine with free axial and centrifugal turbine
Three stage axial flow compressor
Single-stage gas generator turbine
Single-stage axial power turbine (up to A-34), two-stage low-pressure turbine (models from PT6A-41)
Maintenance, repair and overhaul at MTU Maintenance Berlin-Brandenburg
| | |
| --- | --- |
| Max. power | 1125 kW |
| Air mass flow | 4.3 kg/s |
| Pressure ratio | 10:1 |
| Length | 1.9 m |
| Diameter | 0.48 m |
| Weight | 220 kg |
Jens Arend
Pratt & Whitney Canada Customer Service
Centre Europe GmbH
Dr.-Ernst-Zimmermann-Straße 4
14974 Ludwigsfelde
Deutschland
Tel.: +49 3378 824 517
Mobil: +49 170 6359303
Jens.Arend@remove-this.mtu.de
Customer Support / AOG-Hotline
MRO Pratt & Whitney Canada PT6A, PW200, PW300, PW500
Location Berlin-Brandenburg
Pratt & Whitney Canada Customer First Centre
Phone: +1 450 647 8000