GE90-110B/-115B
Maintenance, Repair & Overhaul
The GE90 Growth was the world's biggest and most powerful engine. The GE90 Growth versions GE90-110B and -115B are the exclusive powerplants for Boeing's latest additions to its 777 family of aircraft: the 777-200 LR (Long Range), the -300 ER (Extended Range) and the -200F (Freighter). The GE90 Growth is approved in the thrust range up to 110,000 pounds (GE90-110B) and 115,000 pounds (GE90-115B), respectively.
GE90 Growth MRO at MTU Maintenance
MTU Maintenance Hannover is one of the first maintenance providers worldwide licensed to repair and undertake major overhaul of the GE90 Growth.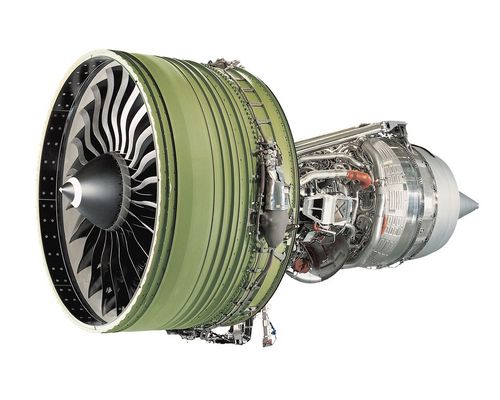 Overview of maintenance capabilities
Customer-oriented and tailored service packages; customized repair solutions
Repair, maintenance and overhaul
MTU Shop Handling Guide with customer-specific appendices as a basis for customer-oriented and flight profile-optimized workscoping
Development and introduction of innovative high-tech repair processes
Comprehensive on-wing and on-site support
AOG support
Flexible high-performance engine trend monitoring
Expert engineering support
Lease engines
Two-shaft turbofan engine
Aerodynamically optimized fan blades in composite materials with titanium leading edges
Four-stage low-pressure compressor
Nine-stage high-pressure compressor
Two-stage high-pressure turbine
Six-stage low-pressure turbine
On-site support, repair and overhaul at MTU Maintenance Hannover
Boeing 777-200LR
Boeing 777-300ER
Boeing 777 Freighter
| | GE90-115B |
| --- | --- |
| Max. thrust | 512 kN (115,000 lbf) |
| Bypass ratio | 9:1 |
| Pressure ratio | 42:1 |
| Length (installable spare) | 7290 mm (287 in) |
| Fan diameter | 3251 mm (128 in) |
| Dry weight | 8282 kg (18,260 lbs) |
Andreas Kalina
Europe / Africa
Christoph Heck
South and North America
Sami Ben-Kraiem
Middle East & Southeast Asia
AOG
Phone: +49 171 431 4333