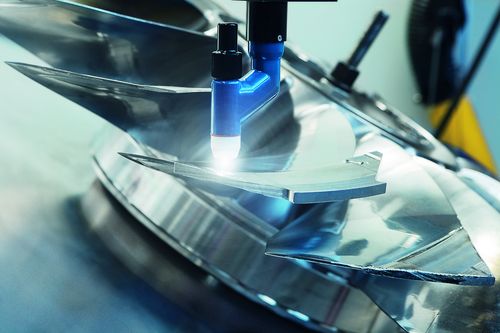 MTU has established itself as a leader especially in engine technologies that are vital for the NEFE. Compressors, turbines and engine control systems made by MTU are among the finest to be found in the global marketplace.
MTU has been designing, developing, producing and supporting compressors – a component being considered the centerpiece of an engine – for more than 30 years now. In the commercial arena, MTU is a global technology leader in the field of low-pressure turbines, its products boasting the highest levels of efficiency. MTU's masterpiece is its high-speed low-pressure turbine. Its technology is unrivaled anywhere in the world. This expertise can be transferred to the military arena as well. When it comes to the engine control system, MTU can draw on its invaluable experience with the EJ200 engine.
Add to this real-time monitoring systems with analysis and predictive capabilities or multi-disciplinary processes and simulations in the design of the engine concept. New production methods, most of which – like additive manufacturing, for example – have been developed in-house, and bionic design solutions allow MTU to come up with entirely new constructions. The new materials the company uses, such as fiber-reinforced ceramic composites, reduce engine weight and permit engine temperatures to be increased even further. These are capabilities indispensable for the development of the NEFE.