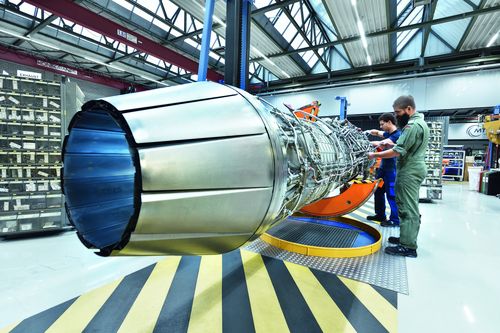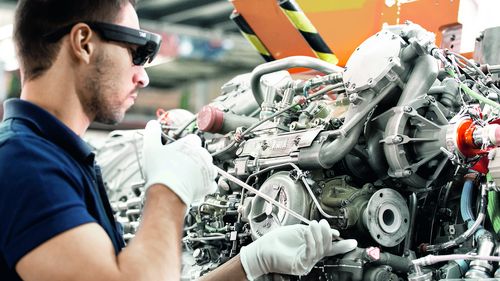 There is no doubt that MTU would be the partner of choice in the NEFE program. The company has the capability to provide any component needed in any phase of the life cycle of an engine – be it development, production or in-service support. This holds true in terms of the technological requirements for the next generation of engines as well as of the organizational prerequisites for an in-service support concept capable of meeting the requirements 20 years from now.
Germany's leading engine manufacturer is at the same time one of the world's leading development partners and has been actively involved in numerous military engine programs for decades. The company is an expert in newly developed propulsion system, such as the T408 for the CH-53K heavy lift helicopter, and in engine types in service for a long time now, as, for instance, the RB199 powering the Tornado and the EJ200 powering the Eurofighter Typhoon. With this background and its know-how, MTU possesses unparalleled expertise to support the development and improvement of advanced engine components for military aviation.
FCAS is not just about the development of a fighter aircraft and fighter engine. But it is really also the development of a European-based supply chain to provide independence and reliable access to necessary capacities and technologies. Research institutes as well as small and medium-sized companies contribute strongly as partners of aircraft and engine manufacturers. With its broad scope FCAS provides enormous opportunities for Europe's capabilities in economy and technology and secures high-class jobs in the decades to come."
MTU Overview: Military & Commercial engines