A two-shaft turbofan in the 90 kN thrust category with an afterburner, the EJ200 is built by EUROJET Turbo GmbH, a consortium formed by MTU, Rolls-Royce, Avio Aero and ITP. The engine powers the Eurofighter and its export version, the Typhoon.
MTU's production share is 30 percent. MTU developed the low-pressure and high-pressure compressors as well as the electronic control unit for the propulsion system and manufactures these components for all EJ200 engines. In addition, the company is responsible for assembling, testing and maintaining the EJ200 engines operated by the German and Austrian Armed Forces.
It was for the EJ200 that MTU developed its first blisks (blade integrated disks). A blisk is a rotor design that is now also used in compressors for commercial engines. Today, MTU is one of the leading blisk manufacturers in the world and, at its facility in Munich, operates a highly advanced blisk manufacturing system featuring leading-edge technologies.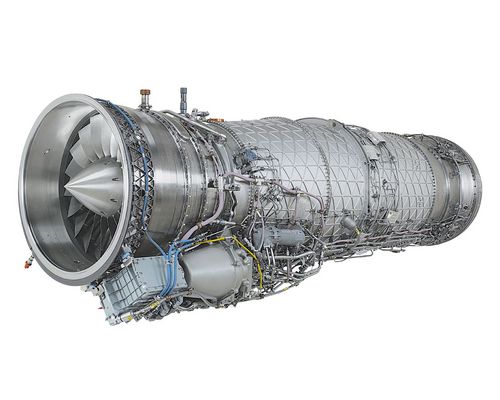 Two-shaft turbofan engine with afterburner
Low-pressure compressor in all-blisk design
High-pressure compressor partly in blisk design
Single-crystal turbine blades
Convergent/divergent nozzle
Modular design
Digital control unit
On-condition maintenance
Development and production
Low-pressure compressor
High-pressure compressor
Digital Engine Control and Monitoring Unit DECMU
Final assembly of German engines
33 % development
30 % production
Maintenance and repair of engines and modules under the cooperation with the German Armed Forces at MTU Aero Engines in Munich
Technical-logistic support
| | |
| --- | --- |
| Max. thrust with afterburner | 20,000 lbf |
| Max. thrust without afterburner | 13,000 lbf |
| Pressure ratio | 26:1 |
| Bypass ratio | 0.4:1 |
| Length | appr. 157 in |
| Max. diameter | 29 in |
| Weight | 2,183 - 2,282 lbs |