Since 1979, MTU has developed and produced components for the PW2000 engine family with a maximum take-off thrust of 195 kN, as a partner of Pratt & Whitney. PW2000s are in use in medium- to long-haul commercial and military aircraft.
MTU holds a 21.2-percent stake in this successful engine, having developed the low-pressure turbine and turbine exit casing as well as key components for the low-pressure turbine and other highly-engineered components.
MTU Maintenance Hannover in turn provides full repair services for the engine.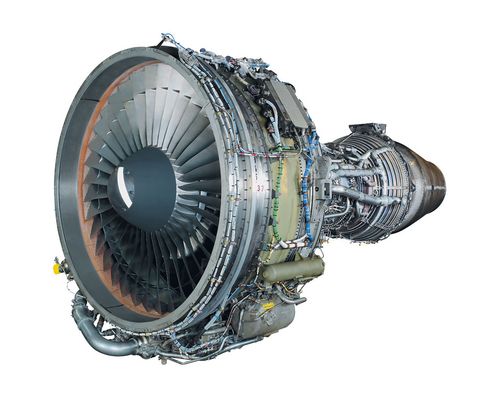 Two-shaft-turbofan engine
Active clearance control
New airfoil profiles
New materials
New combustor configuration
Modular design
Digital control unit
On-condition maintenance
Low-pressure turbine
Turbine exhaust casing
Low-pressure turbine (various parts)
Turbine exhaust casing
High-pressure compressor and high-pressure turbine components as well as parts of the diffuser/combustion chamber module
Maintenance, repair and overhaul at MTU Maintenance Hannover
Pratt & Whitney
GE Avio
GKN Aerospace
Max. thrust
43,734 lbf
Bypass ratio
6:1
Pressure ratio
29.5:1
Length
141.4 in
Fan diameter
78.5 in
Weight
7,299.4 lbs