The Larzac 04, a two-shaft turbofan engine, was developed between 1969 and 1973. From 1975 to 1988, 1,274 units were produced by MTU together with its partners Safran Aircraft Engines, Safran Helicopter Engines and KHD (today Rolls-Royce Deutschland). MTU was responsible for the production of approximately 25 percent of the parts and for post-development support. The Larzac 04 powers the Alpha Jet trainer and light fighter aircraft.
The Alpha Jet is still in service in France and in twelve other countries.
MTU's stake in the production and support of the engine primarily includes the hot section from the combustor inlet to the turbine exit.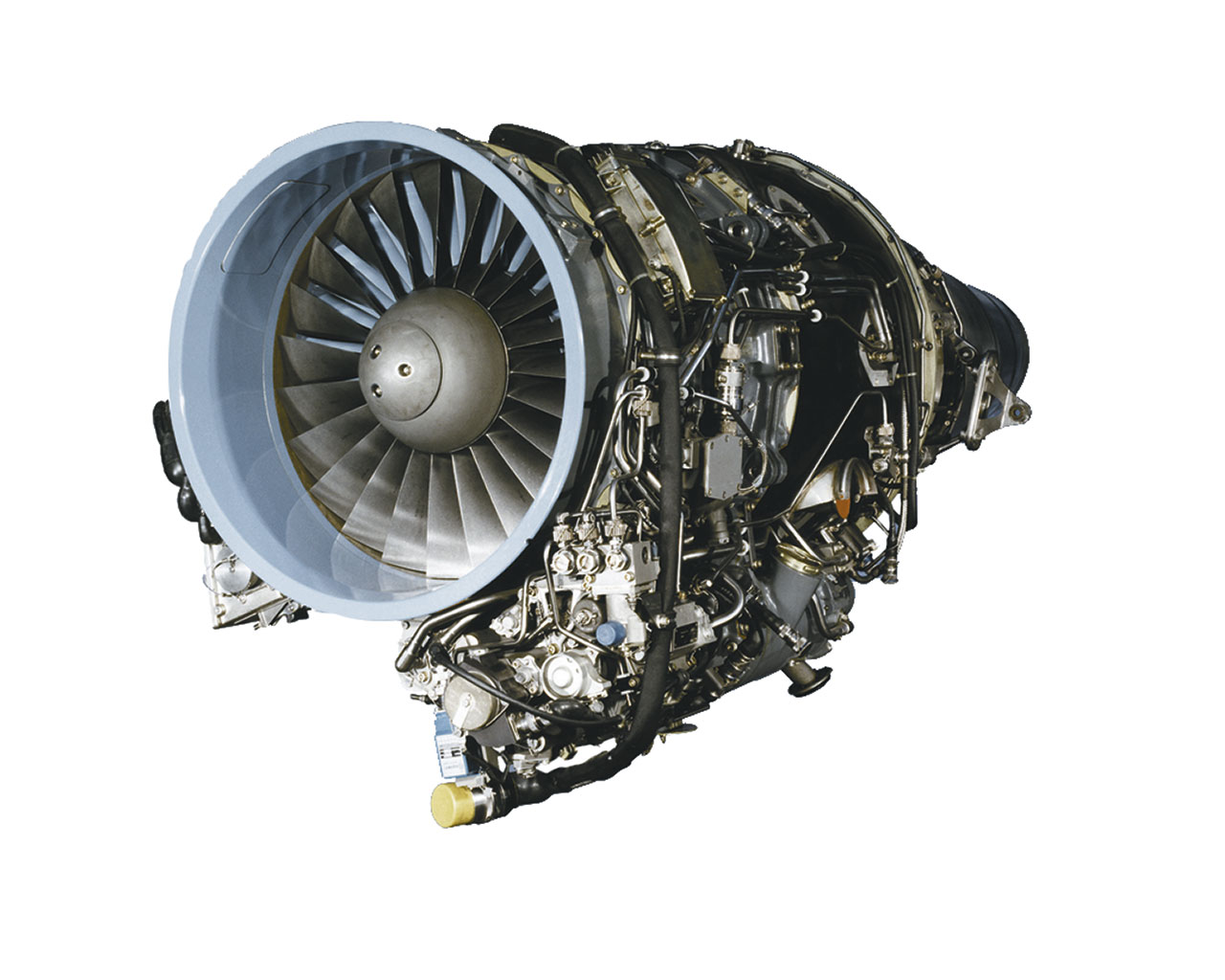 Two-shaft turbofan engine
Fully automatic control unit
Modular design
On-condition maintenance
Rolls-Royce Deutschland (previously KHD)
Safran Aircraft Engines
Dornier-Dassault Alpha Jet
| | |
| --- | --- |
| Max. thrust | 3,200 lbf |
| Pressure ratio | 11.1:1 |
| Bypass ratio | 1:1.04 |
| Length | 46.73 in |
| Max. diameter | 23.6 in |
| Weight | 650.4 lbs |