MTU developed the TP400-D6 military turboprop engine jointly with ITP, Rolls-Royce and Safran Aircraft Engines. The partners have launched a joint company, Europrop International (EPI), to develop, manufacture and support the TP400-D6.
The TP400-D6 powers the A400M military transport, which completed its maiden flight in Spain's Seville in late 2009. The TP400-D6 entered into service with the French Air Force in late 2013.
MTU is responsible for the TP400-D6's intermediate-pressure compressor, intermediate-pressure turbine and intermediate-pressure shaft and has a stake in the engine control unit. Furthermore, final assembly of all TP400-D6 production engines takes place at MTU Aero Engines in Munich and acceptance testing at MTU Maintenance Berlin-Brandenburg.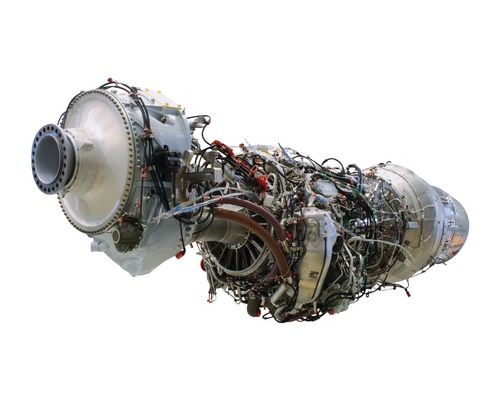 Most powerful western turboprop
Ample growth potential
Low life-cycle cost
Component life as per commercial standards
Modular design
EASA civil type certification for the engine
Intermediate-pressure compressor, turbine and shaft
Participation in the engine control unit
Final assembly
Engine testing
ITP
Rolls-Royce
Safran Aircraft Engines
Power output
(at sea level)
11,000 shp
Pressure ratio
25:1
Length
137.8 in
Propeller diameter
209.8 in
Weight
4,189 lbs